GYPSY ROSE – DONATE TO HELP THIS LOVELY GIRL NOW!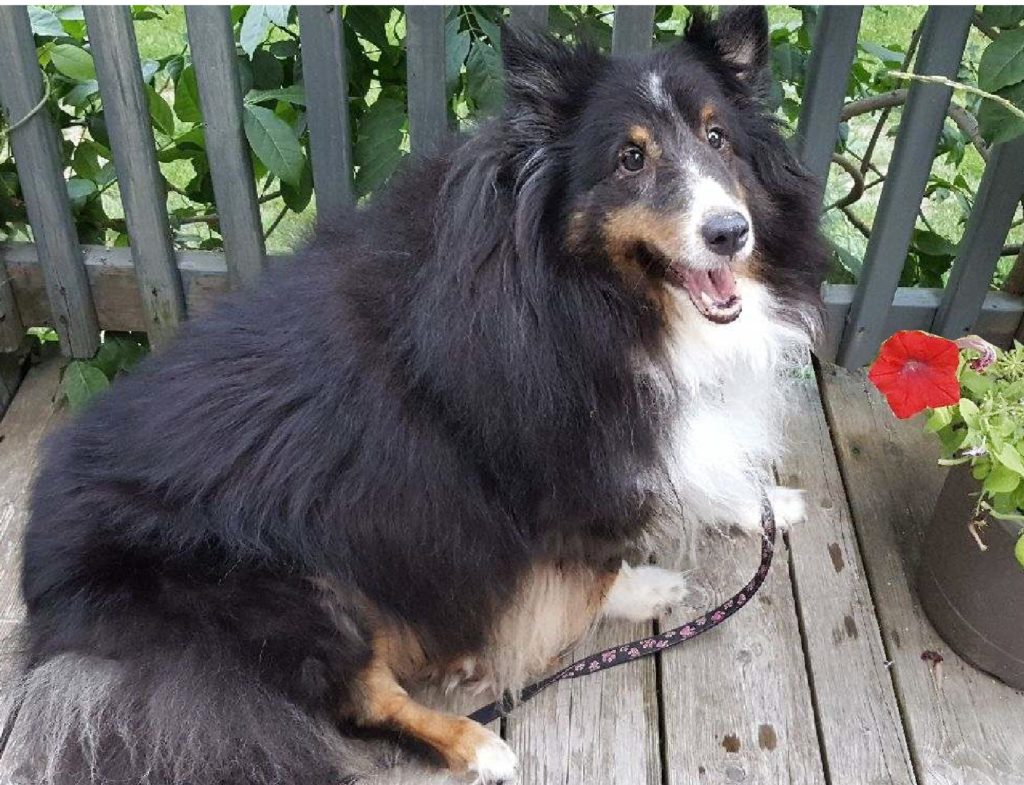 Read Gypsy's story below, and please donate!
Gypsy had a whole health exam health, the results are good, although radiology indicated arthritic damage resulting in a torn ACL in the back right leg. It is recommended that Gypsy is to loose 10 lbs first before her surgery to minimize risks with anesthesia during surgery. It will also make it easier for Gypsy to recover afterwards. Gypsy will be in our care for a while before she'll be available for adoption.
Please donate to help us with this lovely girl and do feel free to share this to your favorite Dog/Sheltie FB page. Gypsy is a cherished foster here at Maine Sheltie Rescue.
Thank you for consideration!
1.  DONATE NOW:  Maine Sheltie Rescue, 148 Narragansett St, Gorham, ME 04038     
 – or –
2.  Donate to help GYPSY through PayPal:click the button below.